Get Cash On The Spot for Your Tungsten Carbide Scrap Metal.
We pay top dollar for tungsten carbide scrap metal. Get access to convenient recycling services anywhere you are in the country.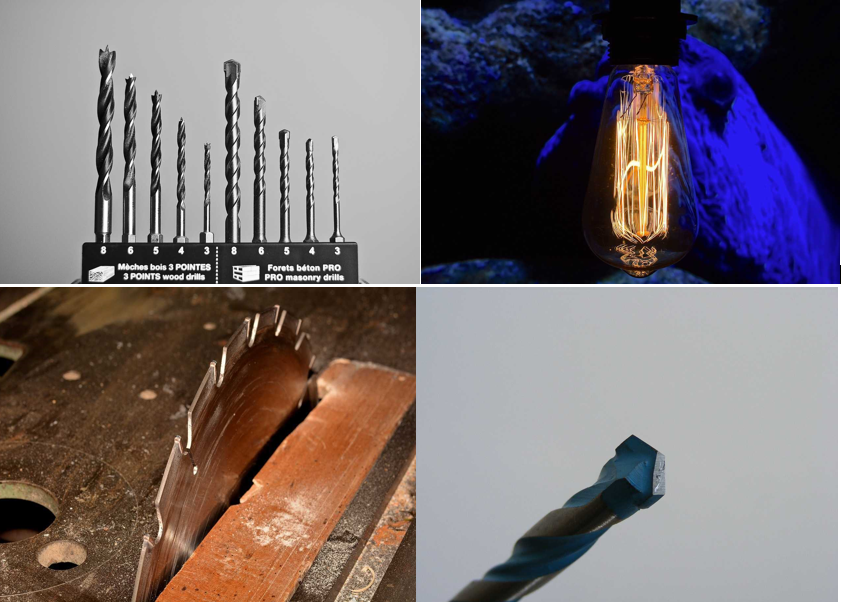 Do You Need to Get Rid of Your Tungsten Carbide? Let us help.
We work with Tungsten carbide scrap metal of any kind. Tungsten's rare properties make it an ideal metal to recycle. Unfortunately, getting the most for your scrap metal can be difficult, especially with prices on the decline. We provide an easy, convenient, and valuable way to recycle your tungsten quickly.
What is Tungsten Carbide?
Tungsten is a unique metallic element that has a high melting point of around 3410 degrees Celsius. It is a metal that can be found in various materials such as tungstate and wolframite. However, what makes it valuable is the way it's used commercially. For example, it is used in filaments for incandescent light bulbs, electric contacts, and arc-welding electrodes. Other uses include use in steel and other similar alloys. The strength of tungsten makes it highly desirable in multiple industries.
Sources of Tungsten
Scrap Metal Buyers accept tungsten metal from various sources such as sludge, powder, spent catalyst, milling teeth, drills, and inserts. We happily recycle filter scrap and tungsten alloys as well. Whatever the source is of your tungsten, we can handle it. Let us help you recycle your tungsten for profit.
More About Our Recycling Sources
Sludge—We purchase tungsten carbide grinding sludge, also known as grinding swarf, complete with oil and moisture. Payment and price are dependent on the amount of tungsten recovered.
Tungsten Carbide Powder—This material comes from thermal spray related to the process for hard facing. Our team purchases low-grade carbide powder that contains something like 20% of tungsten along with other types of alloys and tungsten carbide powder.
Drills & Insert—Our goal is to recycle tungsten carbide drills and inserts of countless grades, clean, or brazed.
Asphalt milling Teeth—We also recycle what's often called "carbide grinding tips" where these asphalt teeth are ground down into steel. Our price is based on the amount of tungsten carbide recovered through the recycling process.
Spent Catalyst—Our team happily buys tungsten catalyst waste from end-users in the petroleum industry. We also work with scrap metal dealers and price our tungsten catalysts based on the amount of material recovered through the recycling process.
We also source our tungsten materials from various other sources.
Contact us to learn more about acceptable sources.
Why Sell Your Tungsten Scrap Metal to Us?
We offer the most competitive tungsten carbide scrap prices to help you maximize your profits.
We Pay Cash & Competitive Rates
Our team provides the most competitive tungsten scrap metal prices.  You can be confident you will get the best price per pound for your metal. Connect with our team today to get an offer for your scrap metal.
Hassle-Free Experience
 At Scrap Metal Buyers, we offer a hassle-free, customer-focused experience. The process is simple, you call us for an estimate, we arrange to pick up your metal, then we send you the payment once your materials are verified. It's that easy.
Nationwide Network
 Located in Florida, we provide assistance for recycling clients across the country. Our significant buyer and seller base enables us to provide the most competitive pricing for tungsten carbide materials. We are here to buy tungsten at a price that works for you.
Over 30 Years of Experience
 Scrap Metal Buyers has over 30 years of experience and are trusted as a complete resource for tungsten recycling nationwide. Get the most out of every sale, when you sell your scrap to our team.
Pickup Services Available
 Let us pick up your scrap metal for you. Schedule a pickup at an appropriate location, and we'll do the rest.
Do You Have Tungsten Metal to Sell or Recycle?
 We make tungsten recycling easy. If you're looking for someone to buy tungsten from you, choose Scrap Metal Buyers. We are the preferred choice for scrap metal recycling.
Contact us today to receive a free quote on your tungsten carbide metal.