Contact Scrap Metal Buyers today to learn more about recycling your unwanted scrap nickel.
Scrap Metal Buyers Will Buy Your Scrap Nickel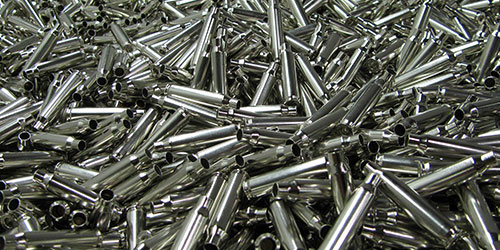 Do you have boxes of old bolts, pipes or valves that contain nickel just sitting around collecting dust? Then why not recycle these spare parts and make some money in the process! We have over 30 years of experience in the scrap metal business. We will take your scrap, sort through it and process it properly so it can be reused to make new parts and equipment. Recycling helps prevent rare metals and other scrap from ending up in landfills and causing serious environmental issues. You can drop off unwanted nickel solids and shavings at our facility or contact us to schedule a pick up time. We will try to make this process as easy as possible for you. Use the calculator on our website to get an accurate estimate of how much your scrap nickel is worth. You can also use our website to look up current scrap metal prices.